Today we are celebrating the birth of the greatest nation on earth.
Painter Paola Berthoin came to this country from England in 1965. She has accomplished a great deal since then.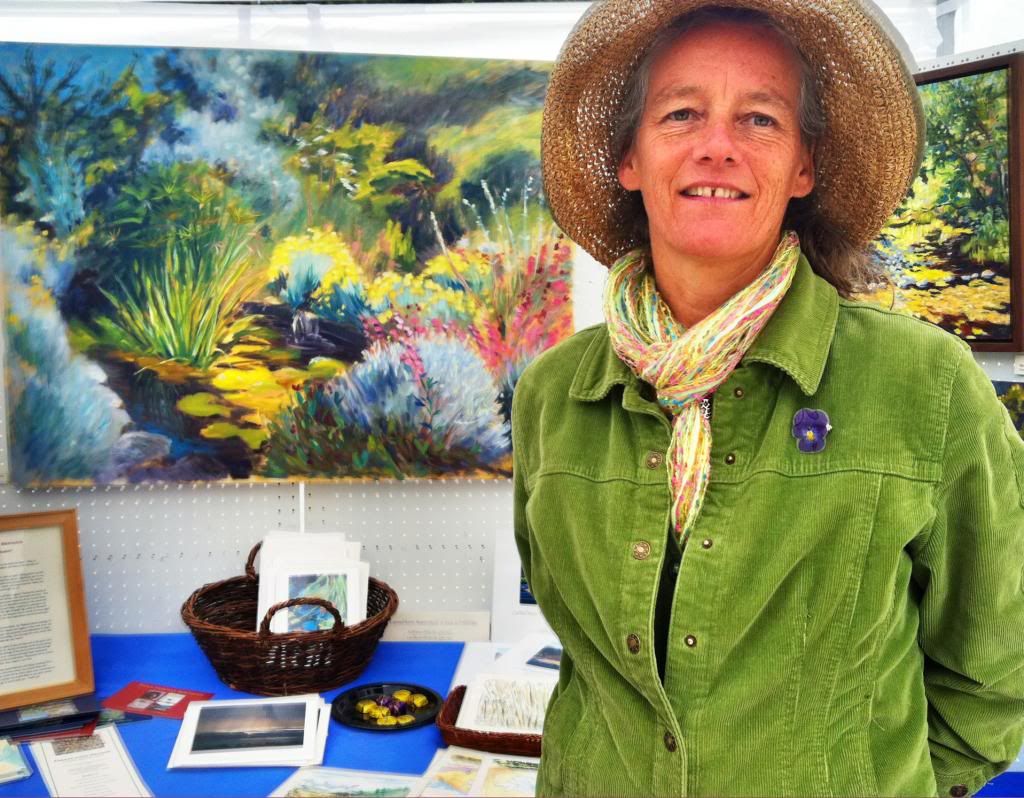 Arts Habitat will present
painter Paola Berthoin,
at Arts in Progress (AIP)
on Tuesday, July 22, for a
presentation entitled
Watershed Arts in Action:
What does it mean to
cultivate a Bioregional
Imagination?
AIP takes place the
fourth Tuesday of
each month from
7:00 to 9:00 p.m. The event takes place at the auditorium of the
Museum of Monterey at Stanton Center, 5 Customs House Plaza,
Monterey. AIP is open to the public, the admission fee is $5 and
to socializing and community building. The program runs about
an hour, from 7:30 to 8:30 p.m.
Paola will share her evolution and work as a Watershed Artist.
In addition, John
Dotson, Rosemary Luke,
Pam Krone-Davis and Laura Bayless, authors and participants
in the Passion for Place book project, will share how their creative
endeavors connect them to the natural world, and how they carry
those connections into their daily lives.
Finch Creek
Paola Berthoin was
born in London,
England, and came
to Carmel Valley in
1965 with her mother
and three sisters.
She is a graduate
of Carmel High School
and California College
of the Arts where she
specialized in
printmaking, handmade
paper and animal drawing.
Paola's deep commitment to living in the Carmel
Valley over the past forty-nine years and
tending the
land she has lived on for forty years has infused her
visionary ways of interpreting the land through painting, writing,
and advocacy for all watersheds of the Earth. From being a pastry
chef
and owning and running a restaurant with her mother when
Paola was twenty-four years old to establishing the organization,
RisingLeaf Watershed Arts in 2001, completing
Passion for Place:
Community Reflections on the Carmel River Watershed
i
n 2012
and organizing community arts events focused on the Carmel River
Watershed, many seeds of ecological awareness through the
arts have been and continue to be planted locally and globally.
View from Poison Oak Hill-Hastings Reserve
Arts in Progress is held at:
The Auditorium of
Museum of Monterey - Stanton Center
5 Customs House Plaza, Monterey
2 hours free parking at Fisherman's Wharf with ID listing a zip code starting
with 939. Enter from Washington Street. Additional free parking after 6 p.m.
in the Calle Principal garage located on Calle Principal between Franklin and
Jefferson Streets.
You may join us online for a live stream in our Linqto room: